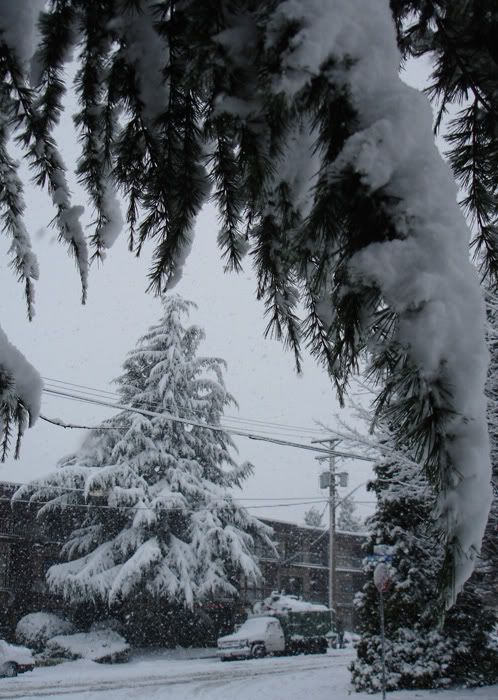 Second day of December. The second day of snow and it's still coming down.


It's perfect snowball fight and/or snowman snow out there. It's ankle deep already and it's still coming down.
It'll be fun watching people driving in this tonight/tomorrow morning.
Alas it's supposed to get tropically balmy tomorrow (+12 Celcius) so all this lovely slush white stuff will be washed away. And then it'll freeze up like a muthah fuckah and fun will be had by all!