A friend drove me out to Spanish Banks today to cheer me up take pictures.
The weather was absolutely gorgeous after such a long stretch of clouds and rain.
The leaves are turning (as much as they can on this coast) and falling. Some of the trees are big.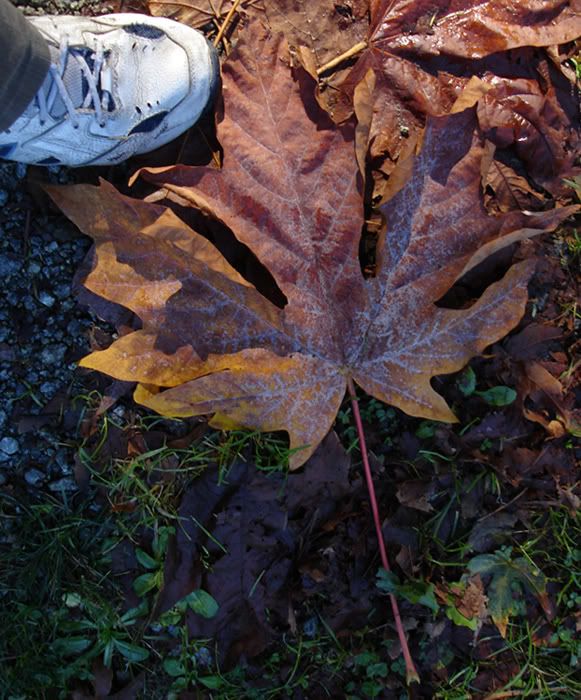 I stuck the toe of my sneaker in the shot for size comparison.


Also would like to wish my friends in the Great White North a Happy Thanks Giving.