Did not manage to fall off Mount Baker.
Did not see much farther than about 100 feet for a good portion of the visit.
Did not care that we were wrapped in the thickest fog I've seen in ages.
Did not care too much for the icy rain, but, y'know....
Did not expect the fog to burn off when it did, for as long as it did.
Did not imagine it could be so

We made good time, great time actually and were there before 8:00a.m.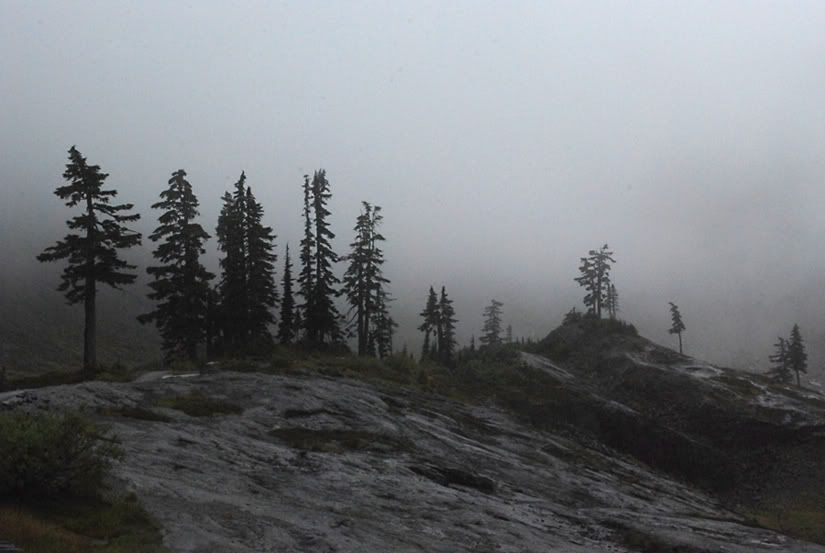 We hung around squinting into the rain and fog and were rewarded with a pretty amazing view that wasn't there moments earlier.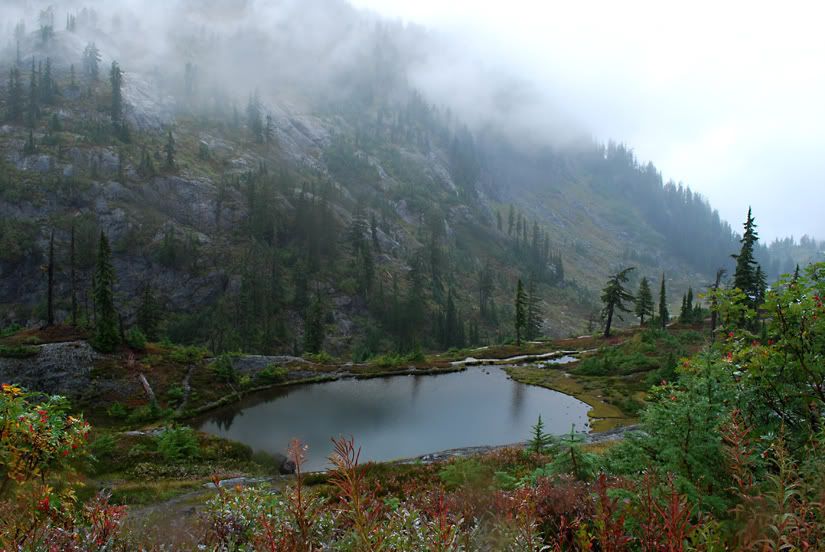 And it just kept clearing....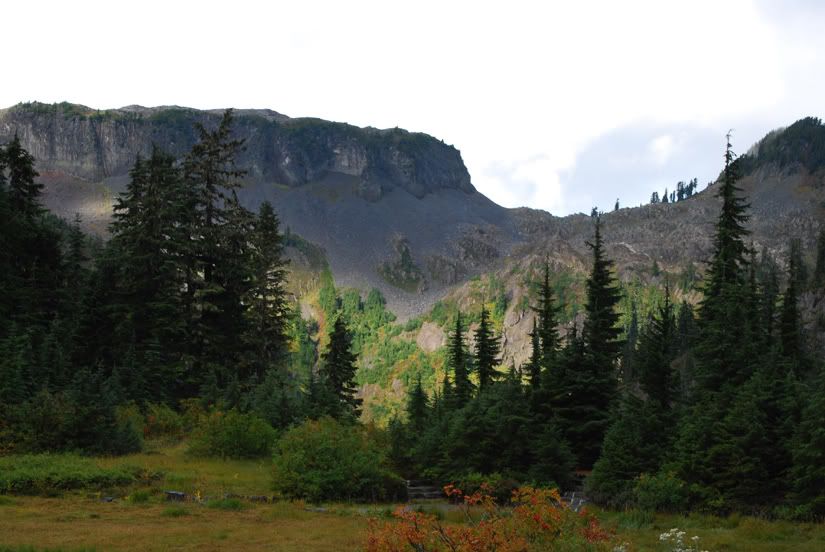 ...and clearing...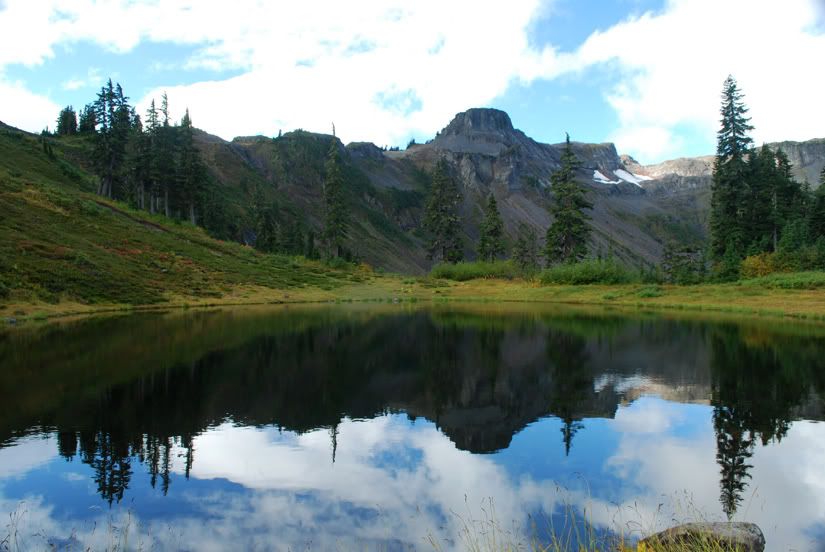 ...and clearing...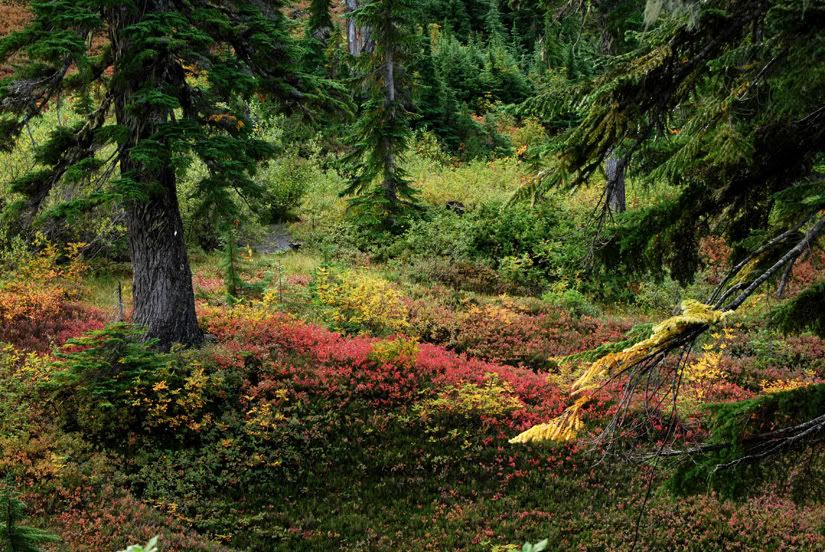 ...until the fog closed in on us again...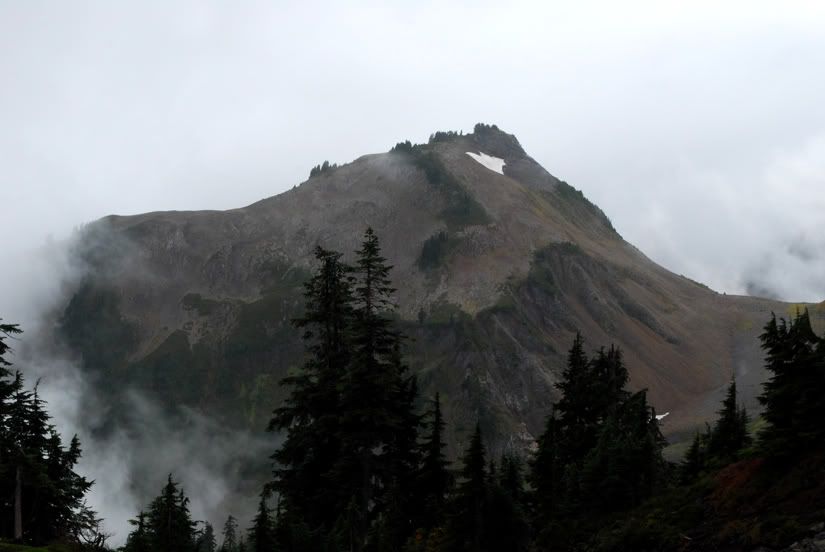 Despite the returning fog and rain, we tromped up a switchback path up to a peek. Unfortunately the fog was working against us and we could see nothing from up there. (this is about half way up the switchback trail to the top looking back down at the parking lot) If it had been clear I'm told we could have seen Mount Ranier. I'm going back to get shots of that some day!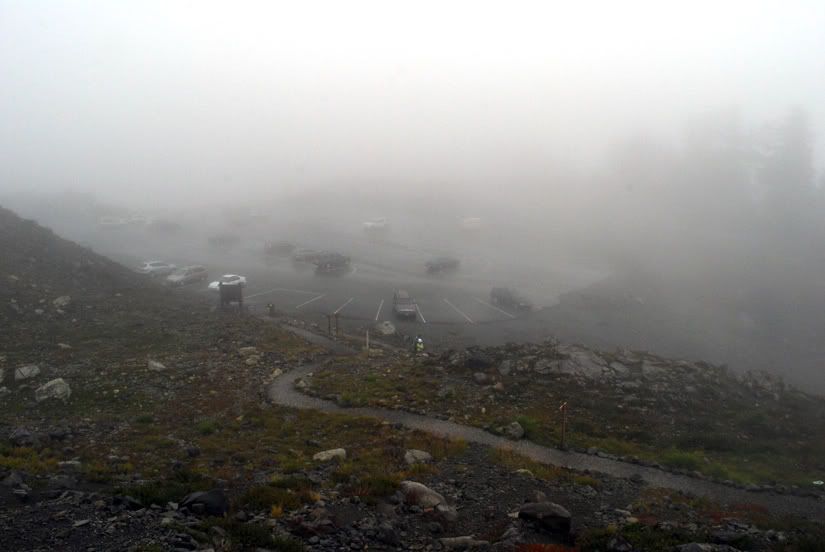 Did not regret being there for a minute!!!