Despite the dismal rain yesterday, a few of us grabbed our cameras and went out to Fort Langley.
Is it me or is this one scary restaurant advertisement?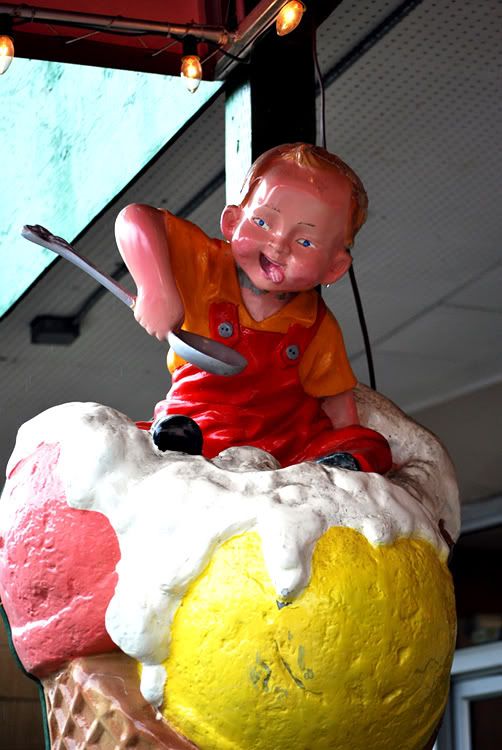 The rest of the town is 'quaint', kind of touisty and it has big dogs.

This is Austin. A Great Dane. He's sitting down behind the counter at the local pet shop.




Oh, and weirdness; as we were about to go around the corner, who zoomed by us? That cutie-patootie
ms_nerd. ::waves:: Hey doll! It was good to see you!!! :o)