Is it me or is this one scary restaurant advertisement?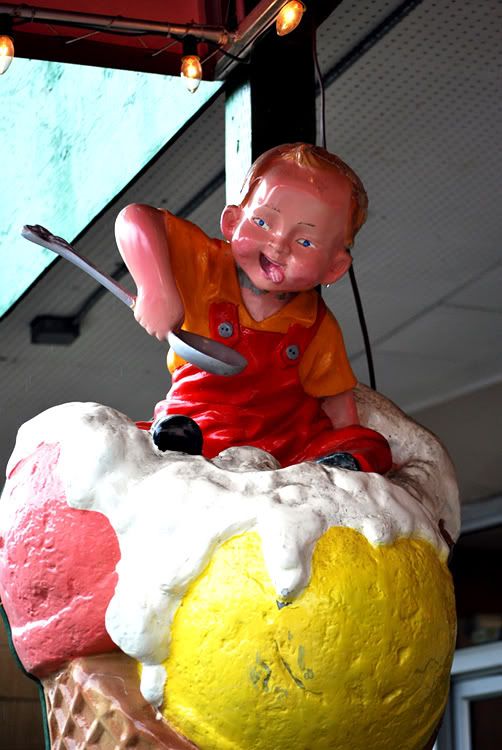 The rest of the town is 'quaint', kind of touisty and it has big dogs.
This is Austin. A Great Dane. He's
sitting down
behind the counter at the local pet shop.
Oh, and weirdness; as we were about to go around the corner, who zoomed by us? That cutie-patootie
ms_nerd
. ::waves:: Hey doll! It was good to
see
you!!! :o)
Despite the dismal rain yesterday, a few of us grabbed our cameras and went out to Fort Langley.