Yay!! It's a three day weekend for me this weekend! And I am spending today with one adorable
ms_nerd. *squee!* She has to get into her little Timmy and drive in from very far away to visit me. She will be coming in from the 'valley'.

My friend Tim and I drove through the area on Sunday (looking for old graveyards to photograph but we never found any) only to be buffeted around like dinky toys! There were "SEVERE CROSS-WINDS" warnings flashing on all the 'warning' thingamabobbers from Abbotsford to Hope. We stopped in Hope for coffee and got as far as Yale before turning back. [we were also unsuccessful at finding a way down to the Alexandria bridge]

I took all my pictures at between 70 - 100 kms so the quality is ehn. Some

This first is of the dust being kicked up by the 'severe cross winds"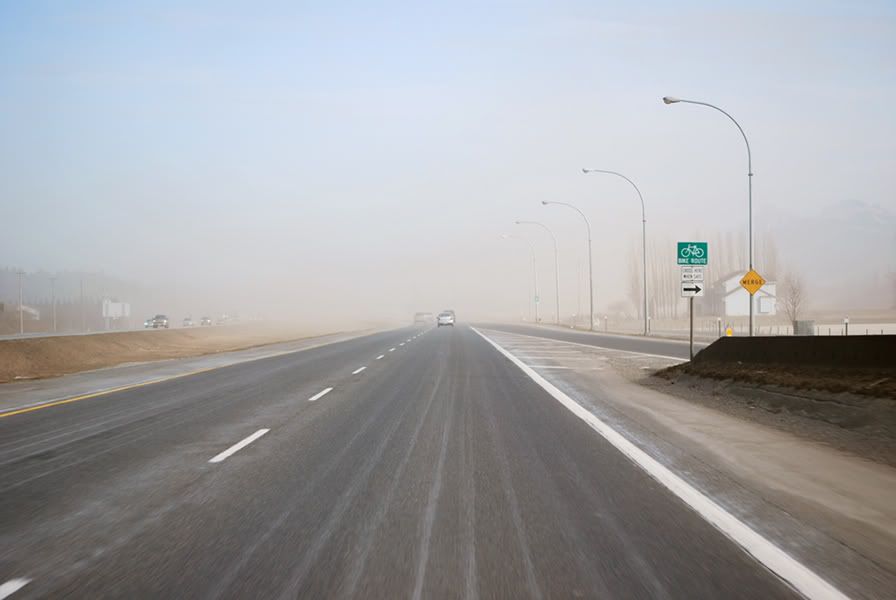 The following 'peaks' all have names but I don't remember any of them for the life of me. I should ask Tim.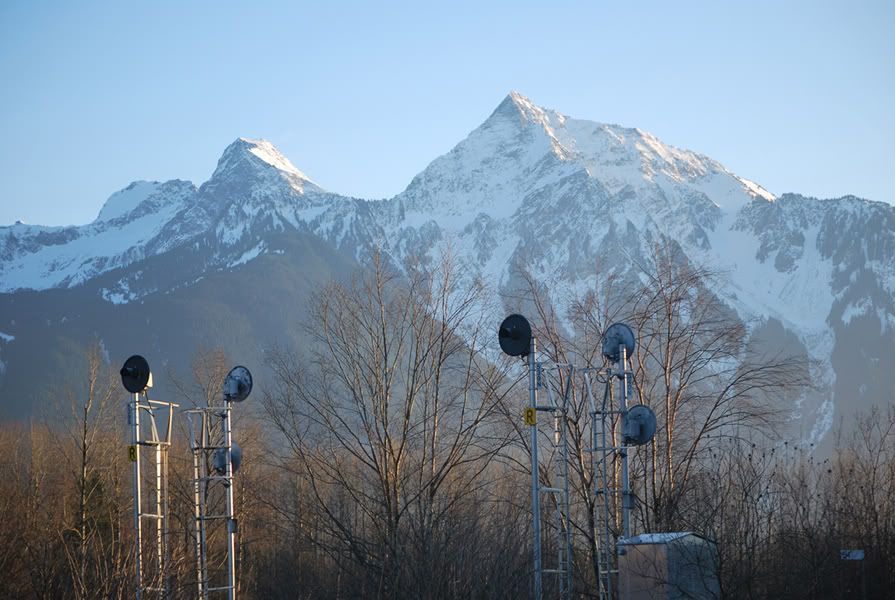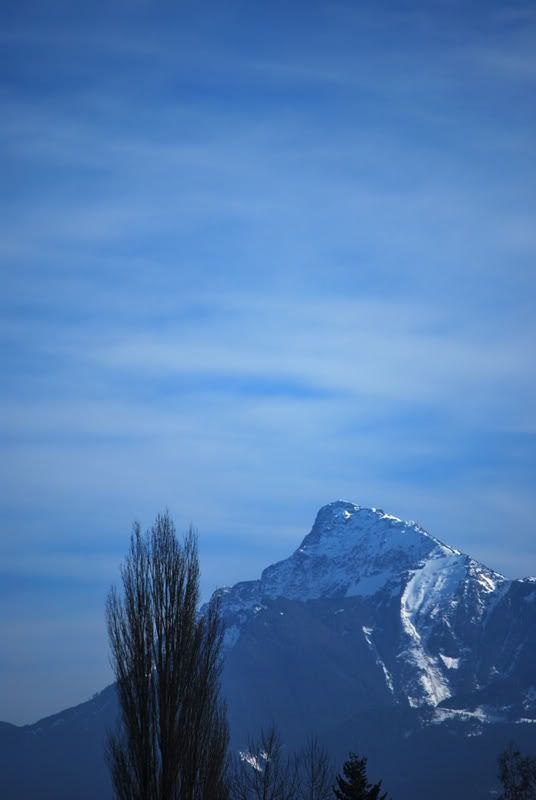 I wish we could have pulled off onto the shoulder along the highway like a million times. The rock face was covered in these frozen water falls all along the trip. I wish this was in sharper focus too but alas, we were going over 70kms.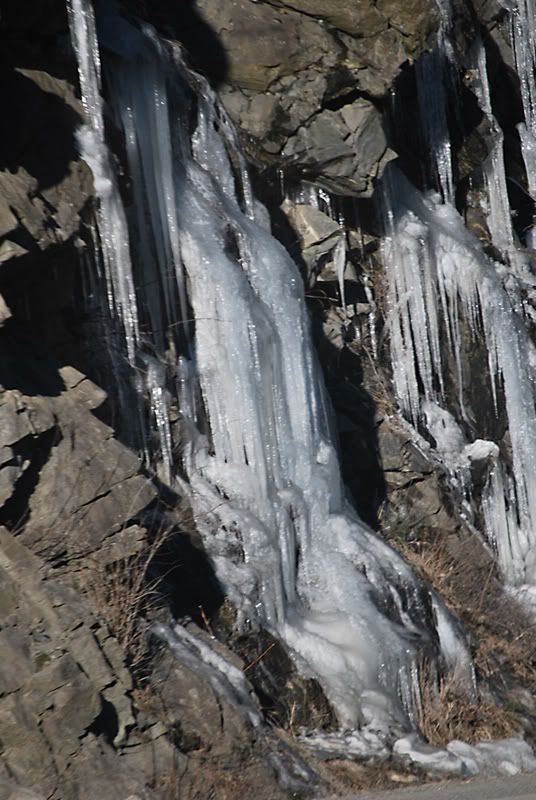 I thought everything had a whiteish coat of cold all over it along the highway (because, man it was bitching cold up there!) but Tim says it's just all the blown road salt coating everything.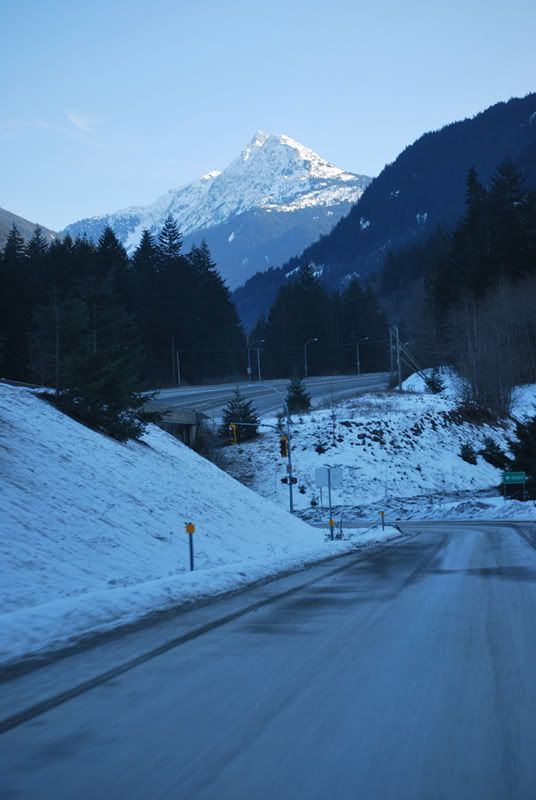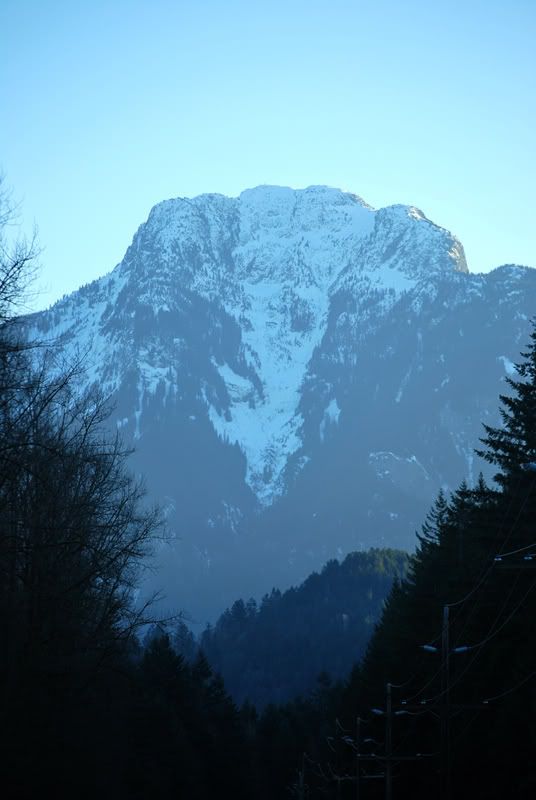 This last shot is heading home into the setting sun after a day on the road. Luckily for us the 'severe cross winds' had blown themselves out and all we were left to contend with was the traffic diverted to the Pitt Meadow bridge becaused by the fire damaged (closed temporarily) Patullo bridge.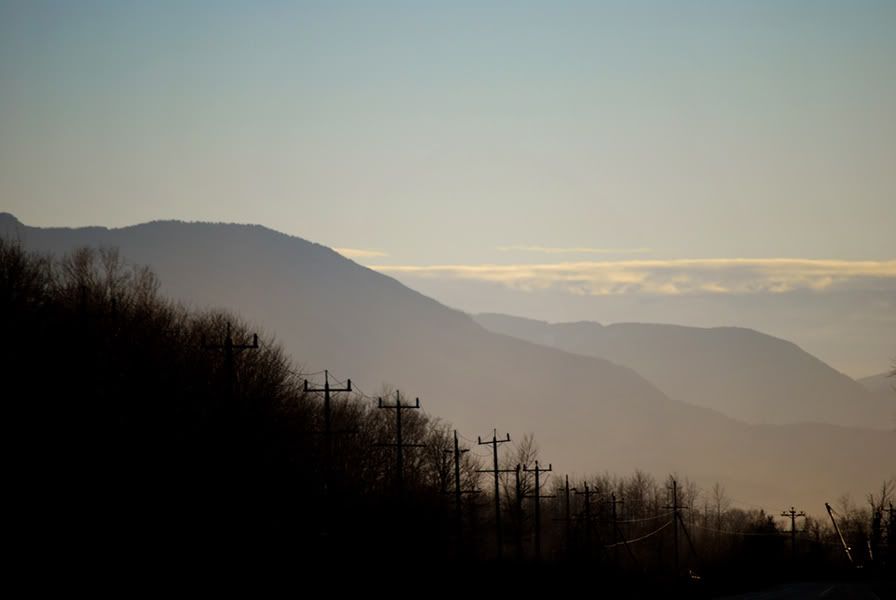 scenery.

And now to get ready for a splendiferous day with my favourite nerd!