Thought I'd post some pictures I took while back there in chilly, windy, snowy Ottawa.
It's a random mix. A Christmassy shot, a couple of sunny day snaps, a dog I didn't know and a handful at the cottage (in Quebec).



This image was taken at night (d'ah), hand held while leaving my mom's building. They're just lamps outside a two story duplex. I like the effect the cold/light/auto setting on the camera made.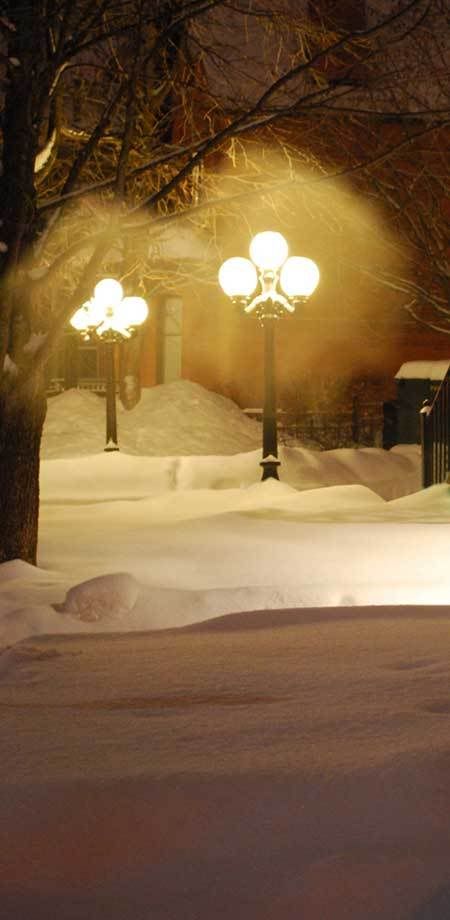 I ventured out one sunny cold afternoon into the backyard and found this veiny leaf w/berries parked on the snow's crusty surface.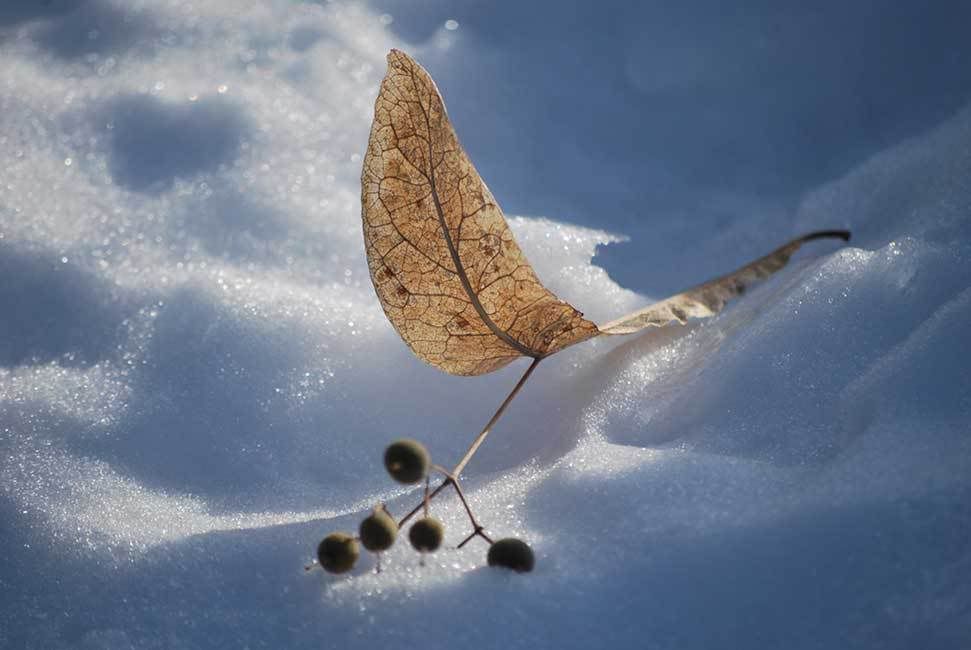 My sister threw a few Christmas balls and a string of garland around the dining room chandelier.
I thought it looked cool enough to shoot.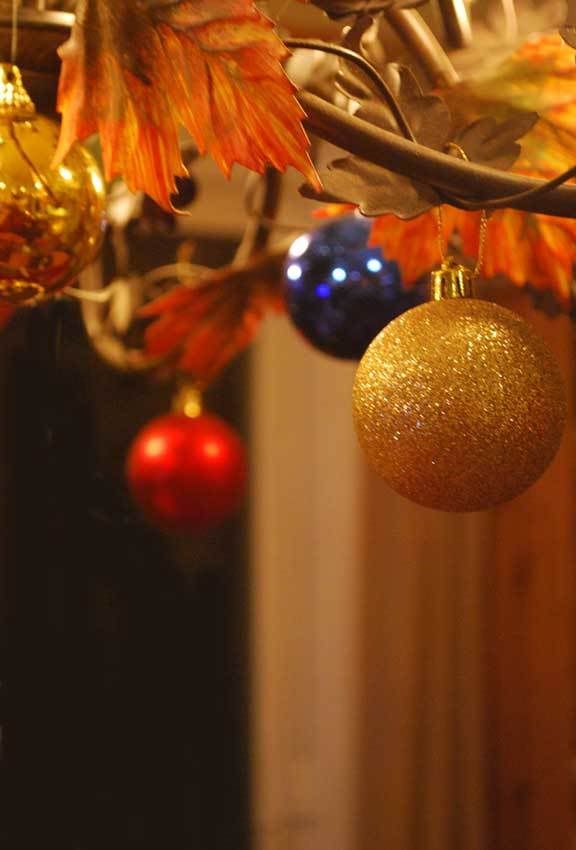 Shot this as we were driving through down town Ottawa along Elgin Street on the way to the cottage (and into white-out conditions on the highway into Quebec!)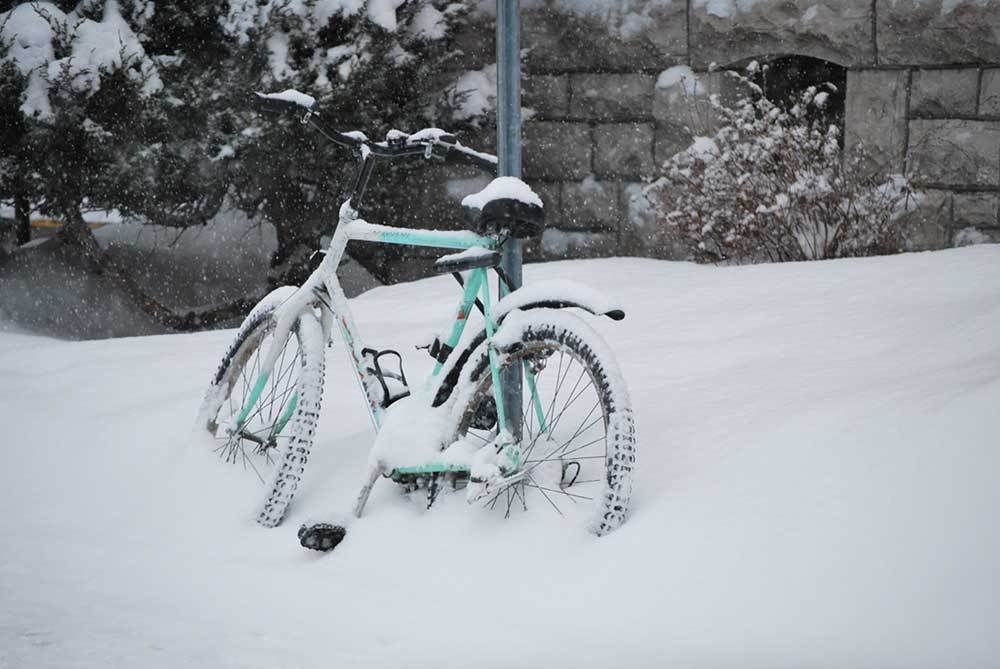 At the intersection of Elgin and Rideau Street is the National War Memorial. (it's too bad that they've added some gawdy decorations since I've been gone!) I was shooting through the windshield as we headed up Elgin and kind of liked the old fashioned feel of the exposure I ended up with.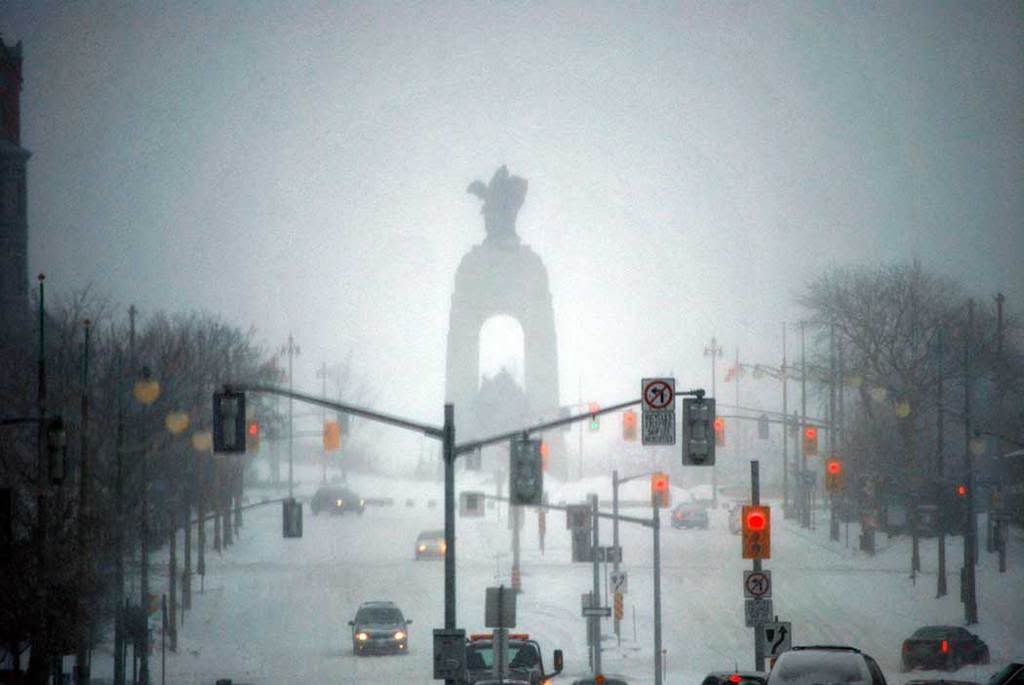 After a white knuckle ride between racing snow plows and the total white-out conditions through Hull/Gatineau, Quebec, we passed this what seemed like an abandoned barn on the way to the cottage.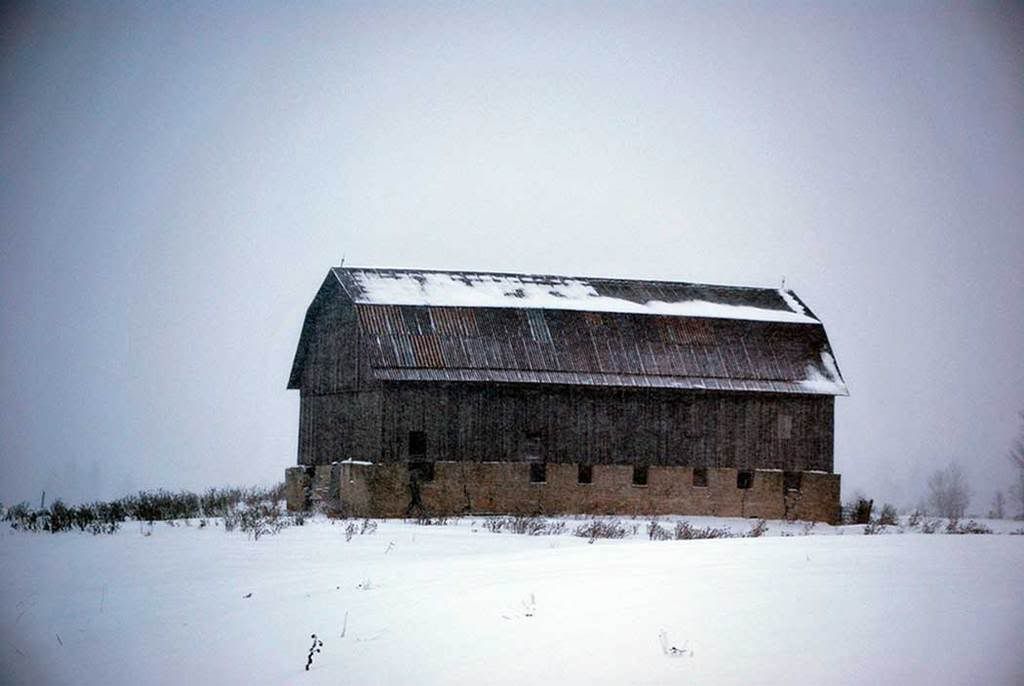 Once we'd parked and hauled all our booze supplies into the cottage, we strolled around a tiny bit of the property and watched a neighbour's dog who looked pretty intent on burrowing his way home through the snow.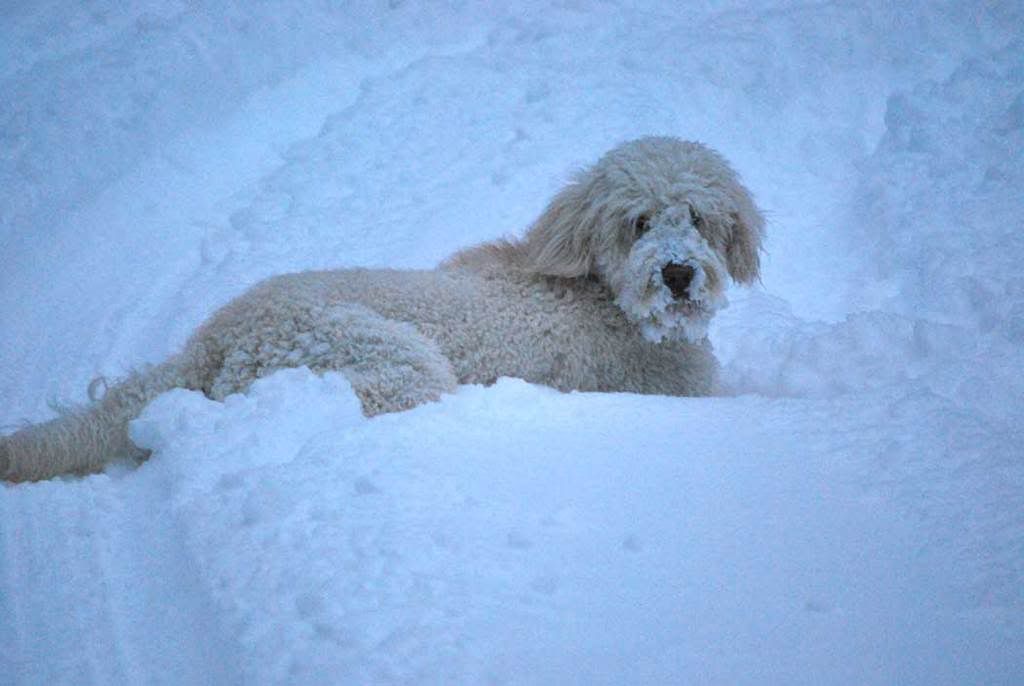 That lump of snow is an overturned boat. The smooth expanse of snow behind is the lake the cottage faces. There is a deer track running along the water's edge.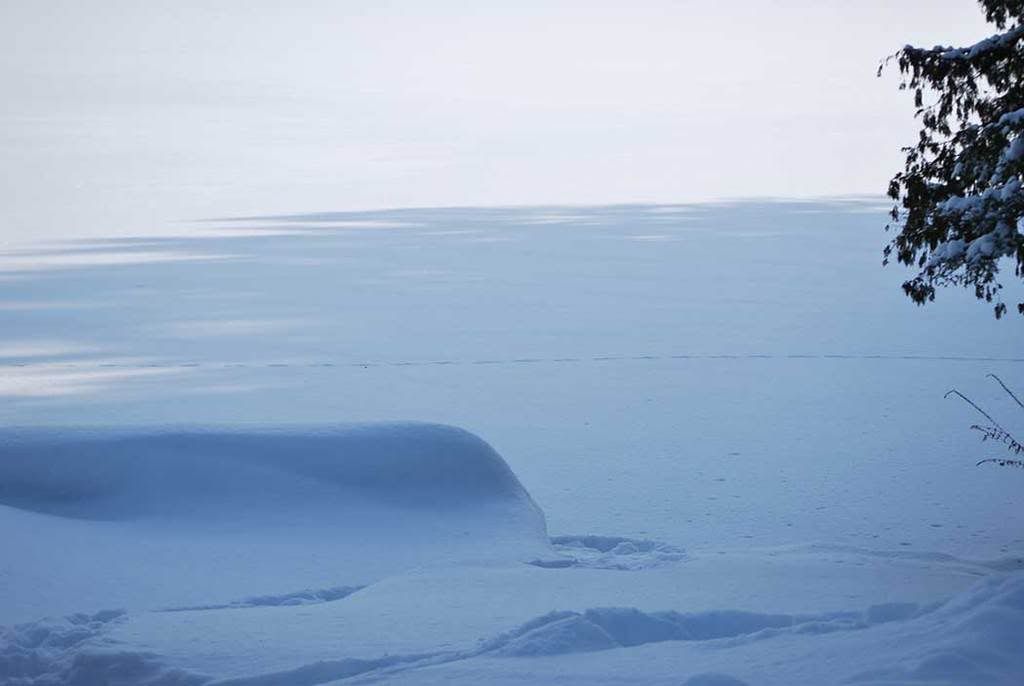 I would like to be sitting on this swing at dusk in the middle of August. Maybe I will...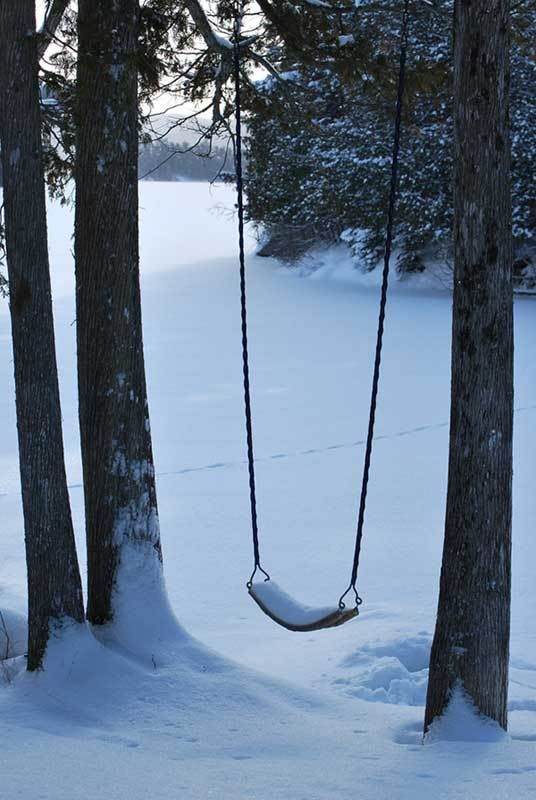 I'm really happy how this shot came out. It's the look back down the lane we drove up to get to the cottage. I love the light laying across the tracks we made coming in.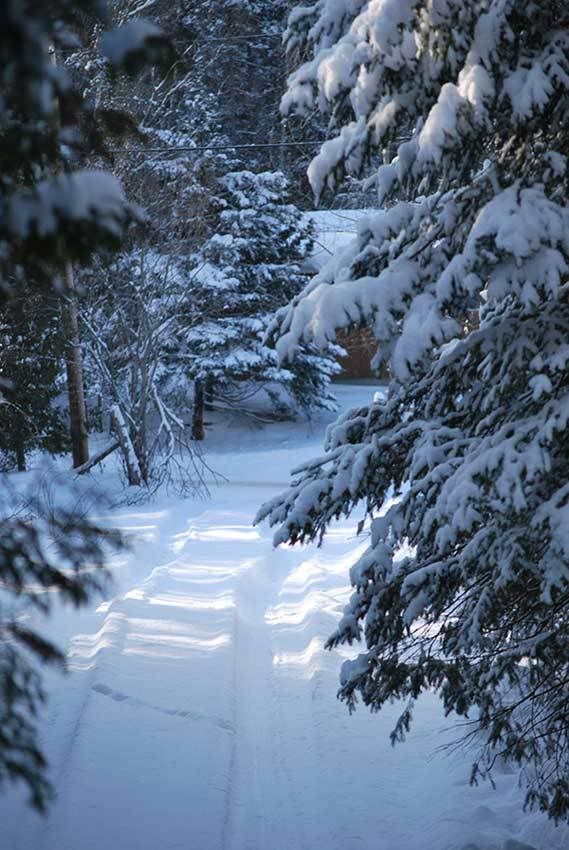 These next two are sort of the same view of the lake but in different lighting conditions and at different distances. The cottage faces a lake - it has an island in the middle of it. This is the view they have.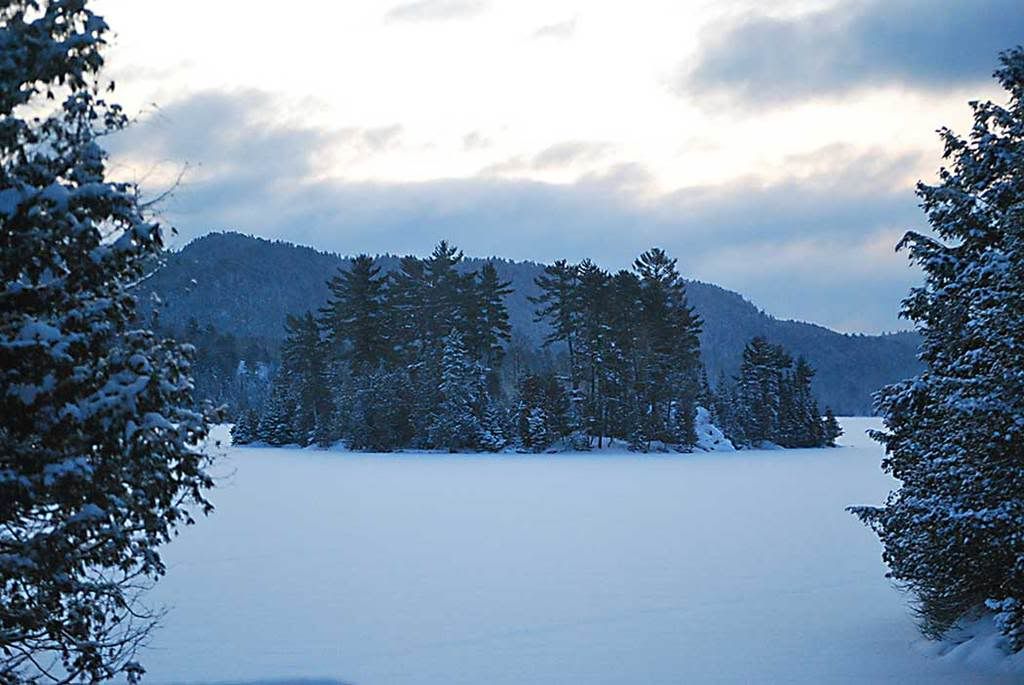 This is actually taken from inside the cottage through the big picture window.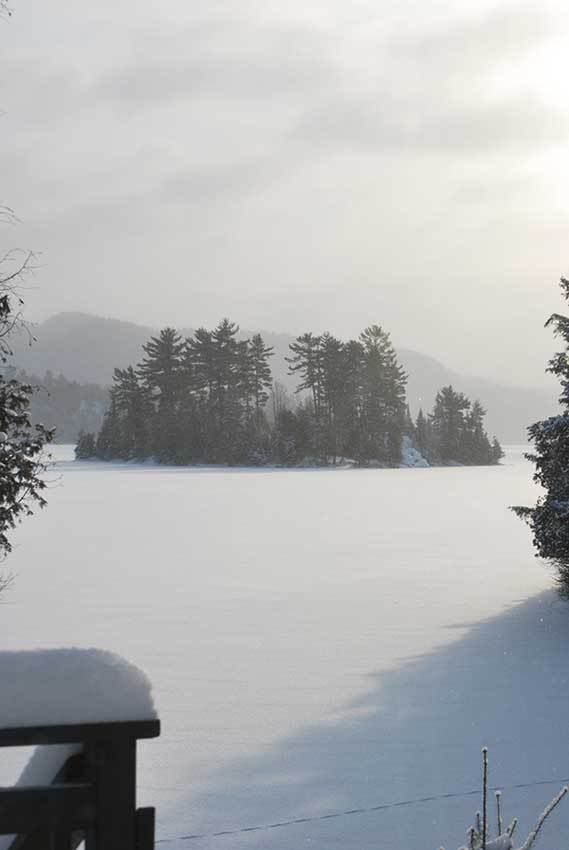 Would anyone be interested in seeing any of the Notre Dame and Beechwood cemetery photographs I took while I was in Ottawa or have you had enough?